Shed Fat, Transform Your Fitness & Improve Your Life
At OnTrack Weight Loss & Fat Camp
You are going to look and feel great after your stay at OnTrack – proven program for ALL fitness levels.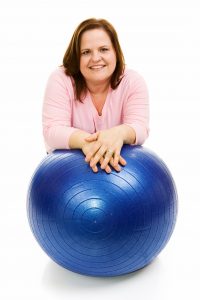 Shed pounds

& improve your fitness with a proven program

 Take your fitness to a level

you never thought possible

 Take control of your eating habits
 

Deal with issues like

emotional or boredom eating
 Feel better about your body

and yourself

 

Develop a new

long term healthy life
 

Deal with conditions like Type 2 Diabetes, or High Blood Pressure
Take action to start improving your body, health & fitness now with affordable and one of the World's most popular weight loss Training fat Camp & fitness camp programs.


No fads. No diets. No gimmicks. This isn't a TV show after all!

Enjoy a proven and trusted daily program of fitness, nutrition, education and lifestyle change that's suitable for all weights and fitness levels.

It's not a one size fits all program. Workouts will be adjusted to help you overcome any specific injuries or issues.

A program that challenges you at YOUR level. A program that gets maximum fitness & weight loss results.
What to expect at OnTrack
Weight Loss & Fitness Camp
Here's what to expect from our proven & trusted specialist weight loss, fitness & lifestyle change program:
Proven program suitable for adults of all ages, shapes, sizes and fitness levels

Not a one size fits all program – exercises adjusted for your injuries or issues

100% of our guests lose weight and inches – guaranteed.

Exercise at YOUR fitness level

Private and personal weigh-ins (some retreats make you do it in public!)

Achieve rapid results with a focus on long term success

Enjoy healthy and nutritious meals that taste great

Benefit from small group sizes for personal attention

End to yo-yo dieting with optional health seminars for long term lifestyle change

UNLIMITED post program support
Remember, you can start any Sunday at our stunning weight loss retreat in Chicago. Get a brochure sent to you by email right now….
Is
OnTrack
the Right Program for Me?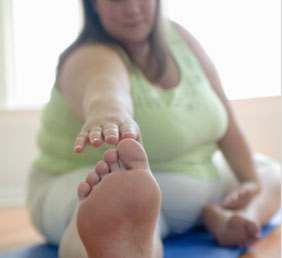 Do you worry it might be too hard, or too easy? Don't! Our specialist fat camp program is designed for  women and all grown ups of all ages, shapes, sizes and fitness levels. Exercise will be at your level, as intense as you want it to be.
We welcome moms of all sizes and fitness levels. Our youngest guest was 18, and our oldest was 74.
If you consider yourself a couch potato we will work with you, at your pace. If you are super fit our trainers will take you to a level of fitness you never thought possible.
We've never had anyone say it wasn't hard enough for them, or anyone tell us it was too much. It's always at YOUR level.
Whether you have 200lbs to lose, or just a few pounds it doesn't matter. Whatever your size, shape or fitness level our expert trainers and health team will ensure you work to your goals.
What makes
OnTrack
different?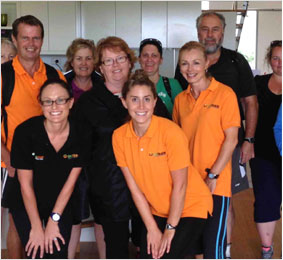 OnTrack is different from most other weight loss and fitness camps, and this is why our program has become so popular. It's not a traditional health retreat of rest and relaxation (with the odd gym session thrown in) but a comprehensive program of fitness, nutrition, and education to help you change habits and develop the skills needed to live a long term healthy lifestyle for people of all ages, shapes, sizes and fitness levels.
The program has been designed by both by the experts, but also with real life experience. So many retreats have these 'ideal' solutions which look great when you've never been overweight in your life but are unrealistic for those who suffer weight issues, or chronic illness like Diabetes, High Blood Pressure or similar issues.
Our fat camp program is different. It combines the experts with real life approaches that work. It's not just a text book with text book solutions – but a real program for real people that want real results and are comitted to changing their mindset and habits to live a long term healthy life.
That's why the OnTrack training program is so trusted by people from around the World.
Real People
Real Results
Real people of all fitness levels getting great results….
Our successful program has been featured on, or we have welcomed guests featured on: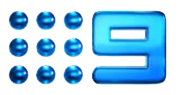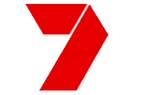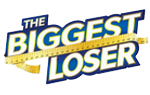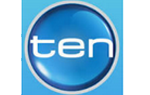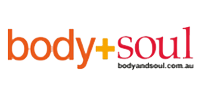 Get FREE information pack by email right now
No commitment. No Spam. Full privacy
Got a specific question? Click below to ask us…
Have a specific question, or need specific information please click on the button below:
A stunning resort helping
amazing people succeed
News & expert views
from the OnTrack Experts…