100's Of Success Stories & Testimonials
OnTrack has helped 100's of people reach their goals. Individual results may vary

Outstanding program, loved it. Everything is done to your level. They push you, but not too hard. I lost weight, gained energy and feel great!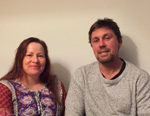 Exercise can be fun! And we can do it together! We are very very happy to have spent some time here

Ontrack is a really supportive program. You can do things at your own pace. It's a great combination of exercise, lifestyle changes and also education. It's an all round wellness experience!

What is surprising is what I learnt about myself. I have learnt about how I behave, my eating and my exercise and I feel like I can do it now!

I tried different diets and as soon as I went off them I put on more weight than before. I recommend to anyone it doesn't have to be just about losing weight but to get motivated and to eat healthy and be healthy

The trainers were all really positive, very encouraging and non-judgemental. I thought they were excellent

The best thing is that you get to spend the time on yourself. It takes away all the distractions and stress of everyday life. It's all about you!

My blood pressure is down, my diabetes is in control. I have actually stopped one of the medications that I used to be on. My doctor is very happy!

I use the time to re boot to get my fitness level back upto lose and it helps to get your mind back focussed to eat well, exercise and sleep

Each day I can see that I can do more and more. What started out very difficult is now seemingly very easy for me

I have gotten so much more out of it than just weight loss. My relationship with food has changed. Everything about the seminars and everyone's support has been amazing

What a place! What a program! It is just amazing!

I came here with the goal of breaking bad habits. I know that I am going home today and I am going to keep it going.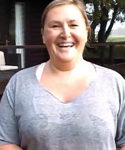 The program has been absolutely fabulous! I have gained a lot out of it and I have learnt a lot!

Real People.

Transformed Bodies.

Changed Lives.

Join the 1000's of people who've successfully
completed the OnTrack program
OnTrack has helped 100's of people reach their goals. Individual results may vary
Group fitness was lots of fun, working out with other people who are all in the same or similar situations. No judgment, lots of praise/support and encouragement from other guests and especially from the trainers!

I now have a new outlook on eating and exercising and I can take what I have learned and apply it to my every day life. Thank you On Track!
OnTrack has given me insights into how the regime can be continued – for life -and good health, a positive approach and improved fitness are at my fingertips.
I never thought I would enjoy exercise but guess who wants to join a gym now? Me!

In just one week my arthritis has improved and I know it's down to good healthy food and exercise. From feeling stodgy and tired I now feel energized to carry on with my weight loss and continue with exercise. A truly amazing experience.
I arrived at On Track feeling exhausted, discouraged and depressed. I was feeling burnt out and used up. I came home feeling energized and ready to tackle life with new boundaries and new focus. I know I can make the changes I need to be a healthier and happier me. Thanks On Track
Coming to Ontrack was the best decision I have made. I needed help and motivation to get my body healthy and moving again. The team of trainers were extremely professional and at the same time caring and personal I met some beautiful people which I will continue to be friends with. It was such a comfortable and motivating environment training along side like minded people. I would love to visit Ontrack again. Thank you so much
A wonderful experience which suits all levels of fitness. I came away feeling rejuvenated and refreshed. I recommend for all who are feeling tired, list less and in need of a pick me up to build up physical and emotional strength. I have learnt strategies to act rather than eat, when I need a lift!
What an amazing, life changing experience. A really well rounded programme thats both educational and motivational while still being fun! A really worth while programme that will help you get to a healthier place
I went to ONTRACK as a way of getting back my motivation for exercise having been very lazy for the past couple of years. The programme is not as daunting as it first seems as the staff really help to tailor every session to each individual's level, yet still push you that little bit extra to make sure you achieve your potential. I'm still ONTRACK even back at home – the healthy eating is becoming more intuitive and I have enrolled at my local gym to keep my motivation up too!
Since going to On Track, I have a renewed sense of wellness and enthusiasm for my health. The whole experience has kick-started my desire to change my eating habits and to start feeling (and looking) much more healthy.
"My reason for choosing On Track was to get away from my environment (distractions) and to place myself in a restricted but controlled environment where I could spend time just focusing on me. I felt like I had been climbing a mountain for years and kept sliding back down again and again, I wanted to get over my mountain, I am 52 and time isn't on my side."
"Even though I thought I was eating healthy, I learnt so much more about a healthy eating lifestyle that works and is sustainable."
"The trainers are all friendly, caring and professional."
"Ontrack gave me a place to go, to refocus on me and helped me to rediscover my love of exercise and allowed me to remember how great I felt years before when I exercised and ate health fresh food. Thank you Ontrack for providing a place to escape and to refocus and reset my mind and body."
The fitness and activities were fun which made it easier to exercise and feel good. I met some great like minded people who weren't out to judge you, because you all have similar goals! The trainers were very supportive, enabling me to feel 'I can do this'.
What an amazing life changing experience. The genuine care and attention by the trainers to my needs and level of ability was more than I could have asked for. I would recommend this program to anyone who has lived with pain from an injury or manages body pain on a regular basic or and is serious about making a lifestyle change for the better. Thank you so much.
How many times have you said to yourself "I can't get back on track", or "I'm doing the best I can", or "I never lose weight when I diet" or "I can't do too much exercise I have a bad …………."? I just spent a week at 'On Track' and I will never say those things again. I am 'on track' and I am going to stay on track, it is my new catch phrase. I have just proved I can work much harder than I thought possible, do intensive exercise in my late 50's with dodgy knees and eat well
No matter what your fitness level or weight is going in, this program is suitable for everyone, and you can work as hard as you like to improve your own health and fitness. The knowledge I gained was invaluable, regarding necessary exercise and eating habits to sustain for the long term, not just a quick fix. The food was fabulous, and who would have thought you could work so hard
I spent a fabulous week at On Track, and after only 2 days I wished I had booked a longer stay. The support and encouragement from the team, the comradely of the other participants, the motivational activity sessions, the knowledgeable speakers and the inspirational discussions and training sessions made this one of the most life changing weeks of my life.
This was just what I needed after going through IVF, feeling deflated, unmotivated and confused about a healthy eating plan. Ontrack helped me change in my healthy lifestyle choices of eating and how to deal with emotional eating. The exercise was great motivation for me to continue on my journey back home and I've taken a lot of great information from the seminars to put these into practice for FOREVER!!"
I have been to a few different retreats but Ontrack is by far the most effective in terms of weight loss, inch loss, enjoyment and education. Before I went to Ontrack I was confused by all the conflicting information around diet and exercise but with their holistic approach to health, fitness and nutrition, Ontrack helped to clear the fog and give me a clear and structured plan to go forward to achieve my goals."
I used to be an emotion eater and tended to rebel against eating the correct foods and getting out and exercising. Since going to OnTrack, I have learnt many things about myself and have changed many of my bad habits. The staff were very helpful and the atmosphere was relaxed which made me feel comfortable in the surroundings to train with no judgement. Thank you OnTrack for all your support!
The OnTrack program gave me inspiration to start a new life journey. It was not just about exercise, eating wisely and losing weight. It was an experience where I learnt to embrace the "whole" me. How I am the only person who is responsible for my life. If I want to make changes, it is up to me to make them. I now have the skills and motivation to make these changes. Give it a go. It will change your life.
I recommend ON TRACK to anyone who is serious to become fit and healthy. After 2 weeks I have achieved a lot, my blood pressure went down, being too high before, I am in better shape and eat healthy, and got the motivation I needed to exercise regularly
This place helps you to look at your life from a different angle, you learn to manage your health and wellbeing through the power of mind. It's not just the weight loss, it's a whole complex approach to your lifestyle and habits. And, very quickly, even in one week, you can see that your goals are achievable."
"Ontrack was a wonderful experience. The retreat was time for me away from the stress of my life. Ontrack allowed me to focus on myself, helped me decided that I am worth the time and effort to be healthy. You only get one life, we have a choice how we live it. Ontrack will help get your fitness and diet back on track. The staff are supportive and positive. I was nervous about going but all that changed once you get there and see how nice everyone is. I was worried about the cost, but you have to ask yourself, what are you worth? What's your health worth? What is being there for your family worth?
One of the best things I've done is go to ONTRACK and I'll being going back again
OnTrack was a fantastic weight loss, health and well being retreat. I was stuck and couldn't get the motivation I needed to make a good lifestyle change. However over my two week stay I was taught all the tools needed to give me a kick start as well as learning how to live a healthy lifestyle
I had an excellent experience with Ontrack, from the accommodation, to the food, seminars and fitness program. It was exactly what a wanted
The seminars helped me work out where I had been going wrong all these years and the reason why I have put on weight steadily for a long time. I have came home fully prepared to continue the program and follow a sensible eating and exercise plan which has also helped me emotionally to cope. I would recommend the retreat to anyone that is wanting to change some aspect in their life or improve their fitness."
The Nutrition seminar's were really helpful and I have come home positive and on track with my new healthier life style."
Coming to on track resort was the best decision I made.I have been over weight,high blood pressure problems,bad knee,could not do it alone but with the help of the trainers and proper food it all came together. I can walk long distance my blood pressure is back to normal I am fit and healthy, motivated so I recommend to anyone to give it a go and achieve your goal whether you are young or old like me close to 70 years old it is never too late to assess your life"
Food was very good and I was never hungry during the program. Well done OnTrack!!
Went on this retreat in a desperate attempt to get myself mentally and physically back into a weight loss programme which had been faltering badly. The week I spent was worth every penny, and does exactly what it promises. If you stick with it, and it is challenging (as it should be!) the results are amazing.""I returned home"" with my brain fully focused on reaching my goal, as well as a better understanding of why I have food issues, and a new belief in my ability to take on some physical exercise.
What a great week to kickstart you back to a healthy mind body and soul. The week has got me believing I can do it again and that I am capable of whatever I want to achieve.
It's my choice and I am empowered is my big takeaway